European travel firm TUI Group has reported a strong start to the calendar year for bookings in its Markets & Airlines division, as it reiterated its group guidance for a significant improvement in underlying EBIT for the 12 months to 30 October 2023.
TUI, issuing a trading update today for the three months ending 31 January 2023, flagged encouraging developments for its airline division in both the current winter season and for the key summer period ahead.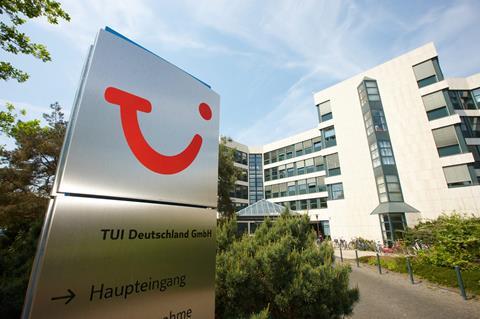 "The start into the new year has seen significant booking momentum with record booking days online in both the UK and Germany," TUI says. "Volumes overall in the last four weeks are now above pre-pandemic at higher prices, underlining the popularity of our product offering and a testament to the importance of travel for our customers. Based on the current trend, capacity is expected to be close to pre-pandemic levels."
TUI has sold 85% of its winter programme, which is broadly in line with pre-pandemic levels, while it has sold 30% of its summer programme.
The group's Market & Airlines division posted an underlying EBIT loss of €194 million ($234 million) for its fiscal first quarter, as the group made a loss of €153 million. Both figures though were an improvement on the same quarter in its 2021/22 financial year. Revenues for the airline unit were 57% higher than in the first quarter last year.
"Based on the encouraging booking momentum across both seasons with summer at an early stage, we confirm our expectations for FY23 that underlying EBIT will increase significantly," it says. TUI Group posted an underlying EBIT profit of €409 million for the year ending October 2022, including a loss of €45 million in its Markets & Airlines division.
UK leisure carrier Jet2 late last month outlined similarly upbeat commentary around its winter and summer bookings.