US airlines have finally received the gift they so long sought from the administration of president Joe Biden: a full opening of the USA to foreign travellers.
The US State Department on 20 September said it will allow vaccinated travellers from Europe and other previously blacklisted countries to entry the US in "early November."
Airlines are rejoicing.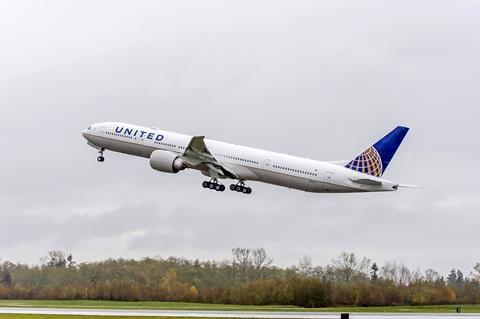 "We applaud the Biden Administration for establishing a path to re-opening international travel to the US. Science tells us that vaccinations, coupled with testing, is the safest way to re-open travel," Delta Air Lines says in response to the news.
"The administration's decision to safely expand international travel to the United States is welcome news for our customers, and United is ready to implement these new requirements," adds United Airlines.
Since early last year, the USA has denied entry to most travellers arriving from Brazil, China, India, Iran, Ireland, the UK, South Africa and Europe's Schengen region (a bloc of 26 countries). Some exceptions applied.
Those bans will lift in November, US officials now say.
"Beginning in early November, all adult foreign nationals travelling to the United States by air must demonstrate proof of full vaccination against Covid-19," the State Department says.
The change means travellers will no longer need to apply for exceptions. Rather, they must only show proof of being fully vaccinated against the coronavirus prior to boarding a US-bound flight. Inbound travellers also need to show proof of a negative Covid-19 test taken within three days of departure.
The move aligns US travel restrictions with those of other regions, notably the European Union, which opened to US travellers earlier this year.
The three large US airlines – American Airlines, Delta and United – are scheduled to carry a combined 772,000 seats from the USA to Europe in September – less than half the figure in September 2019, according to Diio data.
"Today's announcement marks a positive step in our nation's recovery, and we look forward to working with the administration over the coming weeks to implement this new global system," Nicolas Calio, chief executive of trade group Airlines for America, says on 20 September.