Wizz Air chief executive Jozsef Varadi has agreed to lead the central European budget operator indefinitely.
In a 10 November stock-exchange notice, Wizz says it has agreed a new service contract with Varadi.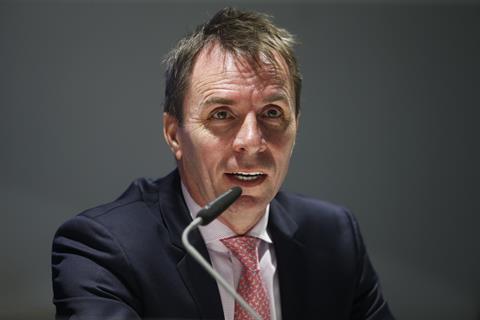 "The contract term is indefinite and the terms of his service agreement are materially the same as his existing agreement," states Wizz.
The carrier's chairman, Bill Franke, describes Varadi as "a major driving force in developing Wizz Air into a leading player in European aviation and one of the world's true ultra-low-cost carriers".
Varadi was founding chief executive of Wizz, which launched services in 2004. He had formerly served as chief executive of Hungarian flag carrier Malev.
Franke adds that "while aviation is globally facing the most challenging period in its history, the Wizz Air business model, strategy and cost base positions it to be a long-term structural winner in the sector".
Earlier this month, Wizz reported a net loss of €243 million ($285 million) for the six months to 30 September, a fall of more than €610 million from its previous half-year net profit. The carrier ended the period with €1.56 billion in cash, and has said it has the financial resilience to weather the Covid-19 crisis.