Aeroflot has completed the cabin refurbishment of its first aircraft under a programme for its Boeing 777-300ER fleet.
The aircraft has been configured with 28 business, 24 premium economy and 375 economy seats.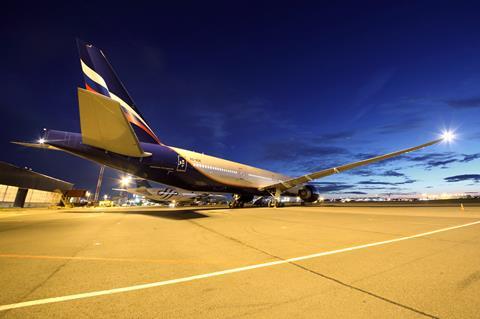 Two additional aircraft of Aeroflot's 20-strong 777-300ER fleet are scheduled to be completed in September, the Russian carrier tells Cirium.
Aeroflot operates 777s with a less dense configuration comprising 30 business, 48 premium economy and 324 economy seats, its website indicates.
For the new 777 cabin layout, Aeroflot opted for Collins Aerospace seats across the entire cabin. The carrier selected Collin Aerospace's Super Diamond seat for business, MiQ for premium economy and Aspire for economy.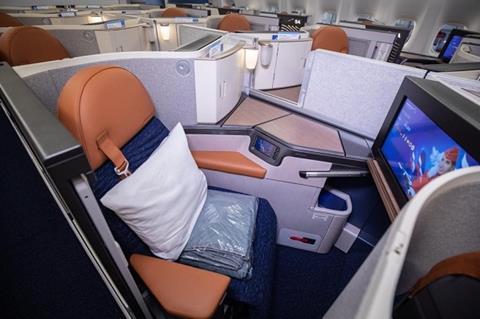 Collins Aerospace also supplies business seats for Aeroflot's Airbus A350 fleet, which began operating in 2020.
Both long-haul types are equipped with Panasonic eX3 in-flight entertainment systems, the carrier notes.
Aeroflot says it will deploy its 777s on international and domestic routes to destinations, including Dubai, New York, Los Angeles, Mahe, Delhi, Yerevan, Bishkek, Baku, Tashkent, Khabarovsk, Vladivostok and Petropavlovsk-Kamchatsky.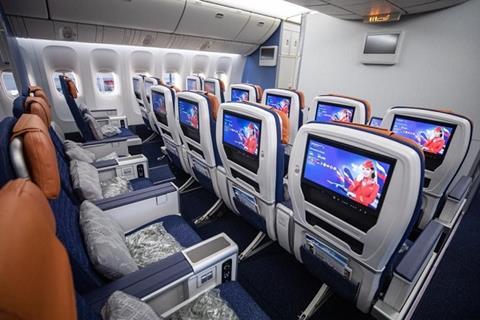 Cirium fleet data shows that beyond the 20 777-300ERs, Aeroflot's widebody operation includes six Airbus A350-900s, 12 A330-300s and three A330-200s. The A330-200s are listed as being in storage.
The Moscow-based carrier has another six A350-900s and two 777-300ERs on order.