Italian seat manufacturer Geven has unveiled a new economy seat for narrowbodies as part of a wider overhaul of its product range.
The "SuperEco" seat, which weighs 7.9kg per passenger, has been designed to "cater to the most basic and essential needs of the high-density cabin world" while offering "impressive shin and knee clearance", says Naples-based Geven.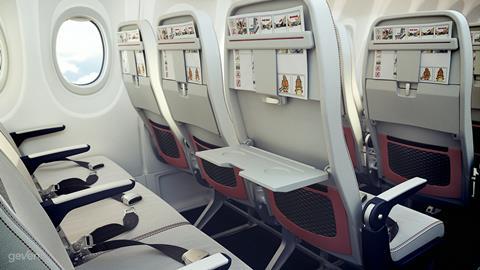 In February, Geven disclosed a partnership with UK design company PriestmanGoode to facilitate a "complete overhaul" of its catalogue seats and develop a "distinct design language".
New premium-economy and business seats will be revealed soon, Geven says.
The manufacturer supplies galley modules in addition to seats.