Honeywell Aerospace has begun flight testing an automated system that will help urban air mobility (UAM) vehicles land autonomously.
The Phoenix-based subsidiary of the industrial giant says on 23 June that initial testing took place on its AS350 helicopter, and further flight tests will be conducted with partner companies. The company expects to conduct fully-automated landings "within roughly the next 12 months".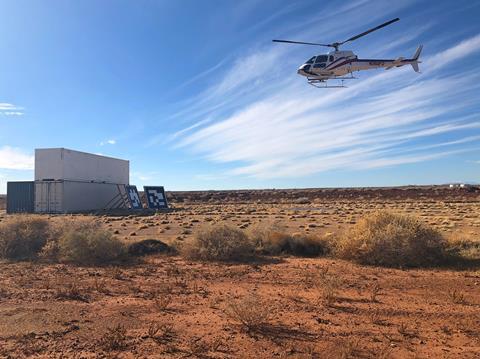 "Aircraft involved in the testing are outfitted with Honeywell sensors and include cameras that analyse visual markings resembling QR codes, which help guide the vehicle to a designated landing spot," the company says. "This is a key first step for the future of flight as Honeywell adds sensors that support safer, autonomous urban air mobility operations."
The system, once fully developed, promises to reduce pilot workloads, increase flight safety and improve turnaround times, the company says.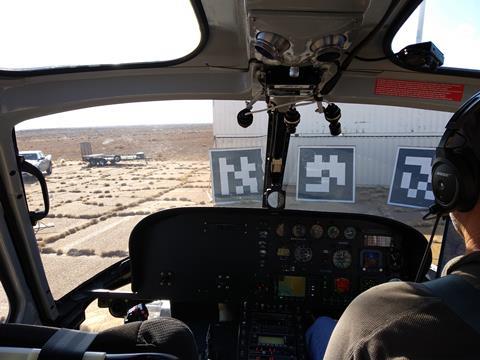 Last week, Honeywell announced the establishment of a one-stop shop for UAM manufacturers and start-ups for when they are looking for avionics, propulsion systems, technology, software, certification and services expertise.
The company says it estimates that by 2030 the UAM and drone cargo vehicle market will be worth about $120 billion per year globally, divided equally between passenger and cargo drone services, with about 20% of that market addressable by the company's offerings.