Safran believes its beleaguered interiors division hit a "trough" in the first six months of 2021, but is confident already improving sales and a flurry of orders will see the unit return to breakeven before the end of the year.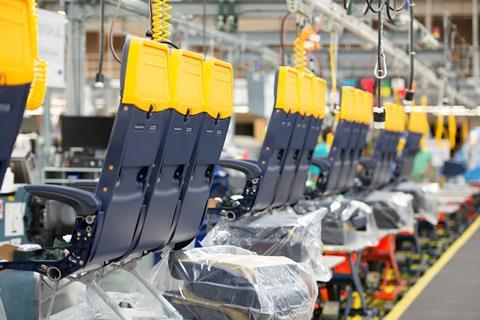 The French aerospace group saw revenues for the former Zodiac business drop by almost 40%, to €646 million ($765 million), over the same period in 2020, which itself was impacted by the pandemic and the grounding of the Boeing 737 Max. Demand for business-class seats and aftermarket services were particularly affected.
The unit – which manufactures galleys, lavatories and cabin fittings as well as seats – secured key deals during the period, including from a Middle East airline which will fit its Boeing 737 Max aircraft with Vue business-class seats, and an Indian carrier, which will have Z200 economy-class seats line-fitted to 75 Airbus A320/A321 aircraft.
Safran's chief finance officer Bernard Delpit says a "tremendous action plan" to cut costs has helped "reduce the breakeven point", although he believes the decline in revenues has now reached its lowest point.