Recaro Aircraft Seating has opened its expanded production facility in Qingdao, China, increasing production capacity at the site to 60,000 seats per annum.
The expansion adds 7,500 square metres and will accommodate up to five new assembly lines.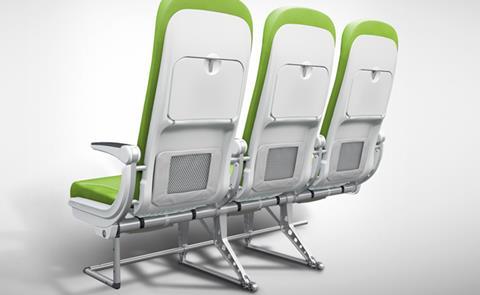 The facility has doubled its production output three years in a row, with the Asia-Pacific region accounting for a third of Recaro's total business. The original facility had a production capacity of 40,000 seats per annum.
"The plant in Qingdao plays an important role in the international production network of Recaro Aircraft Seating. By increasing its capacity, we will strengthen the entire company in order to realise our vision of driving comfort in the sky," says chief executive, Mark Hiller.
The German company was the first international aircraft seat manufacturer to establish a production facility in China with a purchasing office in 2008. It now has a local supply chain in China and sales and customer services operations in Hong Kong and Singapore.
Recaro has established a strong customer base and orderbook in the region, including full-service and low-cost carriers.
The Qingdao expansion is part of a major global expansion programme launched in 2018 to allow the European manufacturer to support its continued growth.
Expansion programmes will be implemented at its global facilities as well as headquarters in Schwaebisch Hall, Germany. It has also opened a dress cover site in Poland.