Since the start of 2020, cancellations and accounting adjustments pushed Boeing's 737 Max backlog down by some 1,250 aircraft, erasing 28% of the 737 orders Boeing held in January 2020.
Boeing has landed some new Max orders since the 2019 grounding, but those have not offset the 675 Max cancellations Boeing received in the January 2020 to February 2021 period. The majority of cancellations came from aircraft lessors, but major 737 Max airline customers also scrubbed orders for the twinjet.
Boeing has removed another roughly 570 Max from its backlog since January last year to comply with accounting standards. Although the manufacturer still holds contracts to sell those jets, it has less confidence the deals will close due to factors that include the financial condition of customers.
Chicago-based Boeing ended February 2021 with 3,236 737s in its backlog, all of them Max save orders for 41 737NG-based P-8 military surveillance jets. The backlog is down from 4,398 at the end of 2019, according to the airframer's data.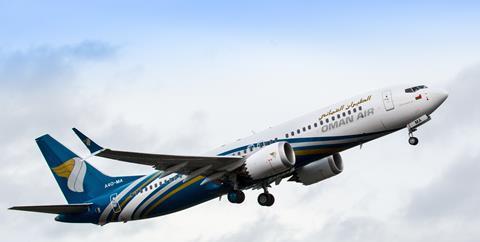 Regulators grounded the Max in March 2019, but cancellations and accounting adjustments accelerated in 2020 as the grounding dragged on and the global pandemic struck – prompting airlines to rethink capacity plans. Analysts have noted that many customers, thanks to contractual language related to delayed deliveries, have been able to cancel orders without penalty.
The wave of cancellations began in February 2020, when customers Air Canada, Air Lease, Japan Investment Advisor, Oman Air and an undisclosed customer scrubbed a total 41 Max orders. (It is worth noting the Air Lease and Oman Air cancellations involved conversions to 787s.)
Boeing has logged 675 Max cancellations since January 2020
Unidentified customers
88
Airlines
Air Canada
21
Blue Air
6
Copa Airlines
7
Gol
34
Jetlines
5
Icelandair
2
Oman Air
13
Smartwings
7
WestJet
15
Virgin Australia
48
Airlines total
158
Lessors
AerCap
24
Air Lease
28
Alafco Aviation Lease and Finance
20
Aviation Capital Group
76
Avolon
94
BOC Aviation
33
CDB Aviation
40
CIT Aerospace
1
GE Capital Aviation Services
74
Jackson Square Aviation
8
Japan Investment Advisor
10
SMBC Aviation Capital
21
Lessors total
429
Cancellations, all customers
675
Source: Boeing and customer data
The trend continued into March last year, when Boeing lost a whopping 150 orders to cancellations. Those included 75 jets axed by lessor Avolon and 34 scratched by Brazil's Gol, a leading Boeing customer and all-737 operator.
More followed. By the end of 2020, lessor Air Lease had scrubbed at least 28 Max orders, Aviation Capital Group cancelled 76, GE Capital Aviation Services cut 74 and BOC Aviation backed away from 32 orders, according to information released by Boeing and its customers.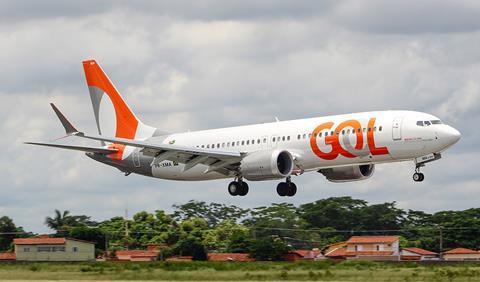 Norwegian, the restructuring European airline with the most Max in service at the time of the grounding, last summer said it notified Boeing it was terminating orders for 92 Max. Boeing has not actually stricken those jets from its order book but has moved an undisclosed number into the uncertain accounting bucket.
New orders have, to a limited degree, offset some of the Max cancellations.
Since the start of 2020 through February 2021, Boeing has landed orders for 169 737s, including a confidence-inspiring sale of 75 Max to Europe's Ryanair last December. Most recently, United Airlines in February gave Boeing and the type a further endorsement by placing a follow-on order for 25 units.
One of Boeing's headline deals for the Max, secured during the grounding, also still remains on the table. During the 2019 Paris air show, British Airways parent IAG disclosed a letter of intent (LoI) for up to 200 of the aircraft – a commitment yet to be firmed.
"We continue having the option of the 737 Max – it's something that we need to consider for the future," IAG chief executive Luis Gallego said on 26 February.
Two years on: How the 737 Max grounding changed Boeing and the industry
1

2

3

4

Currently reading

Max crisis and pandemic wipe nearly 1,250 737s from Boeing's backlog since January 2020

5

6

7

8