Airbus has selected California firm MAGicALL to provide the electric motors for its CityAirbus NextGen as the manufacturer firms up the supply chain for its urban air mobility (UAM) vehicle.
No details of the power requirement of the motors were revealed, but Airbus says they are a lightweight brushless design that "incorporate the latest generation of MAGicALL's magnetics and power electronics technology".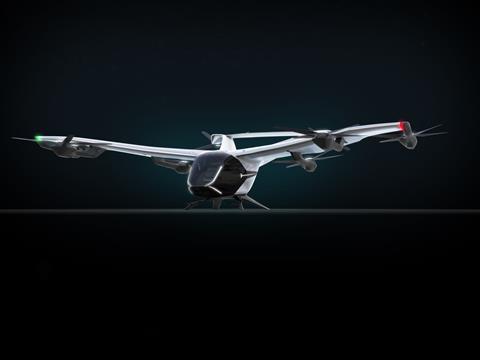 The motors and control system are a fully integrated air-cooled propulsion unit, Airbus says.
Joerg Mueller, Airbus's head of UAM, says: "We are proud to benefit from the experience of MAGicALL to develop the electric propulsion system of CityAirbus NextGen.
"The electric motors are a major component of our prototype: the high torque and low weight of the MAGiDRIVE as well as its robust design will be highly beneficial for the overall efficiency of the aircraft."
Founded in 2014, MAGicALL says it designs and supplies motors ranging in power from watts to 1MW. It already provides the motors and power electronics for Archer's Maker UAM aircraft.
Airbus has previously chosen Diehl Aerospace and Thales to develop the flight-control system for the CityAirbus NextGen, while Spirit AeroSystems will work on the composite wing.
Siemens – later Rolls-Royce – supplied the four 100kW electric motors for Airbus's earlier CityAirbus demonstrator.