The biennial Airshow China event in Zhuhai will go ahead in late September this year, nearly a year after its organisers postponed it indefinitely, citing uncertainty with the global coronavirus situation.
Show organisers state that the show — its 13th edition — will run from 28 September to 3 October. No further details were disclosed.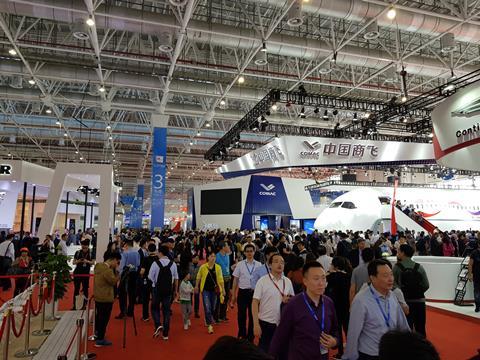 It is also unclear if international attendees can attend the show, given the current onerous restrictions in place to enter Mainland China. The show, however, attracts a large domestic audience, and is seen as a prestigious event for the Chinese government and major aerospace companies.
If the show goes ahead, it would be the first major Chinese airshow to take place since the coronavirus pandemic struck in 2020.
Airshow China was to have been held from 10-15 November 2020. Organisers pulled the plug on the show in September, but hastily retracted the announcement the next day.
By October, show organisers confirmed the show's indefinite postponement and said a new date would be announced in due course.