All Nippon Airways (ANA) will introduce hands-free aircraft lavatory doors on 21 widebody jets from May, as part of efforts to limit physical contact on aircraft.
The cabin solution, jointly developed with Japanese aircraft interiors company Jamco, features a large inner door-locking knob and an additional unlock handle for passengers to use their elbows to operate.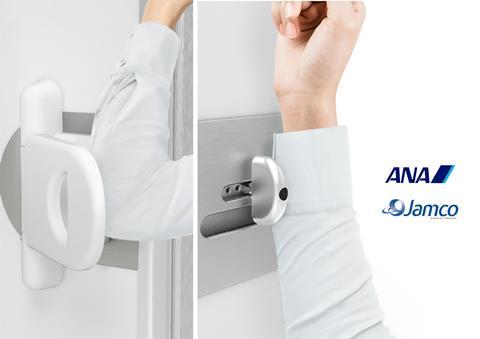 ANA states that the hands-free door will be installed on 13 Boeing 787s, as well as eight 777-200s, which currently serve domestic routes. The carrier adds that it hopes to roll out the solution to its entire fleet in the future.
ANA senior executive vice president for customer experience management and planning Shinichi Inoue says: "We have continued to invest in the development and implementation of innovative technologies because the health and safety of passengers and our staff is the top priority.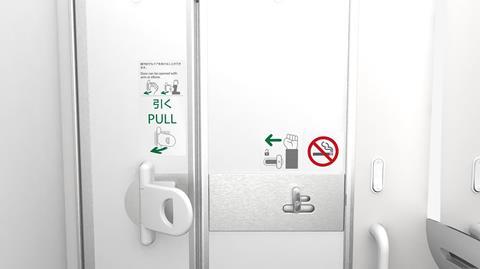 "The hands-free lavatory door is the latest example of us putting this principle into practice as we look for ways to make the travel experience safer and more convenient," he adds.