Turboprop manufacturer ATR is co-operating with Danish maintenance provider Skyways Technics to facilitate structural component repairs for Asia-Pacific operators.
Skyways, a member of ATR's MRO network, recently expanded its repair shop in Malaysian capital Kuala Lumpur and also operates hangars at Sonderborg and Billund airports in Denmark.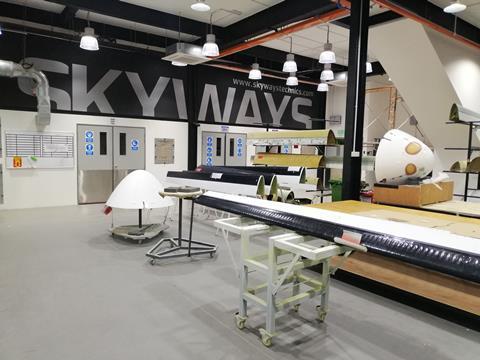 ATR says it has formed a "deeper relationship" with Skyways to "further support aftermarket needs in the Asia-Pacific region". Under the expanded partnership, Skyways will repair flight-control surfaces, flaps and leading edges.
Owner and chief executive Benjamin Nielsen states: "With the industry facing its worst ever crisis, now it is vital to offer airlines innovative and creative solutions to keep their aircraft and passengers flying. Partnerships such as this one will play an important role in supporting the recovery of operators."
The MRO provider specialises in the support of regional aircraft. In addition to ATRs, Skyways services Bombardier CRJs, De Havilland Canada Dash 8 turboprops, Embraer ERJ-145s and E-Jets, Boeing 737s and Dassault business jets, its website indicates.
Established as an independent MRO provider in 2012, Skyways was originally the maintenance arm of Danish carrier Cimber, which was merged with its Irish parent CityJet in 2018.