Cobham Aviation Services has extended its pool programme agreement with Embraer for its three E190s.
The new agreement, which will be extended for an undisclosed period of time, will also cover a "greater scope", says the Brazilian airframer.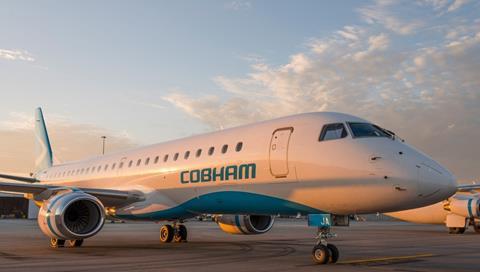 Under the programme, Australia-based Cobham will have "full repair coverage" for components and parts, as well as airframe maintenance and access to component stock at Embraer's Singapore facility.
"Operators benefit from significant savings on repair and inventory costs, reduction in required warehousing space and resources required for repair management, while ultimately providing guaranteed performance levels," adds Embraer.
Other than E190s, Cobham is an operator of Dash 8 turborprops, as well as BAe 146s and Avro RJ85s and RJ100s.
The news follows Embraer's signing of a multi-year agreement with another Australian operator, Alliance Airlines. The deal, disclosed 20 September, covers over 300 replacement components, including material and technical administration services.