Bangladeshi operator Meghna Aviation has signed a purchase agreement for two Bell helicopters, a Bell 505 and a Bell 407GXi, doubling their current rotorcraft fleet.
The new helicopters will be deployed to "support the company's corporate, leisure and utility helicopter charter services", says Bell in an 8 August statement.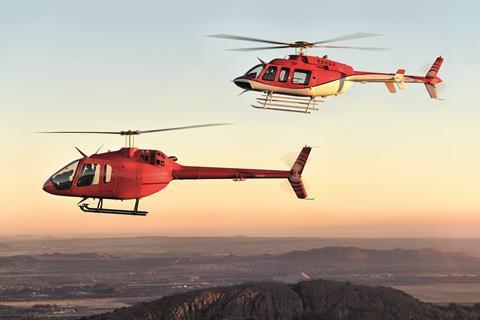 Meghna Aviation is part of Bangladeshi conglomerate Meghna Group of Industries, with interests in areas such as real estate, insurance, as well as consumer products.
The company has two other Bell helicopters in its fleet: a Bell 407GX, as well as a Bell 429 which it signed for in 2017.
There are more than 1,600 Bell 407s and over 360 Bell 505s globally.