Boeing and Safran have frozen their Initium Aerospace auxiliary power unit (APU) joint venture, citing the dire state of the commercial aircraft market.
Responding to questions from FlightGlobal, Safran says: "Boeing and Safran have decided to pause operations of the Initium Aerospace joint venture due to industry conditions.
"Both companies remain committed to evaluating prospects for Initium Aerospace to ensure it supports the evolving needs of our customers and industry."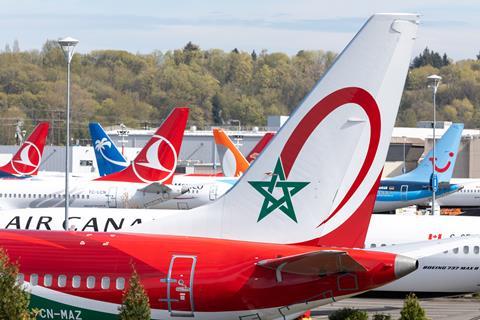 Over two years have passed since the pair announced in June 2018 they were partnering on the new venture to design, build and service APUs, but there had been little evidence of any progress.
In fact, it is almost two years to the day since the partners revealed that they were naming the business Initium, which was headed by Safran executive Etienne Boisseau.
A number of recent high-profile departures from the company – including chief financial officer Joe Massaquoi, who left for Boom Aerospace – suggested that all was proceeding to plan.
When the deal was announced in 2018, the two companies trumpeted the partnership, promising a new competitor to the likes of Honeywell and Pratt & Whitney that dominate the APU market. Honeywell, for example, supplies the APU on the 737 Max.
It was also part of Boeing's strategy of vertical integration, which also saw it move into the seating market through a partnership that created Adient Aerospace.
"This strategic partnership will leverage Boeing's deep customer and airplane knowledge along with Safran's experience in designing and producing complex propulsion assemblies to deliver expanded, innovative services solutions to our customers," promised Stan Deal, the then chief executive of Boeing Global Services, now head of the airframer's commercial aircraft division.
Safran declines to comment on how much it has invested in the project to date. Staff from both companies were seconded to the French manufacturer's facility in San Diego.