Boeing has selected Collins Aerospace to supply its next-generation lavatories for the 737 family.
The lavatories will be progressively available from 2025 on new 737s, says Collins, with installation available in 12 different locations within the aircraft.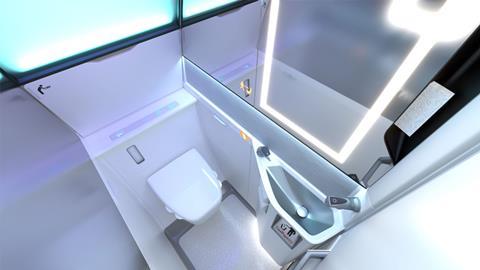 Collins, which has been supplying 737 lavatories since 2013, adds that there will be different variations to choose from.
The new generation of lavatories will also come with contactless technologies at various areas, including the flush button, waste bin, faucet and toilet seat.
Collins states that the toilets will also feature an "advanced centralised computing system" which can "provide component health monitoring, predictive maintenance, amenity management and modularity, allowing for future integration of additional features".
Collins president of interiors Troy Brunk says: "We believe this advanced lavatory will be the standard for single-aisle aircraft for years to come. The next-generation lavatory enables a degree of choice not typically afforded narrow-body operators, with the flexibility and integrated technology for simple and efficient customisation and installation of upgrades."