Boeing and AE Industrial Partners (AEI) have formed a new joint venture for early stage investments in promising aerospace technologies.
The joint venture, AEI HorizonX, will see Boeing spin off its HorizonX unit, say the two companies.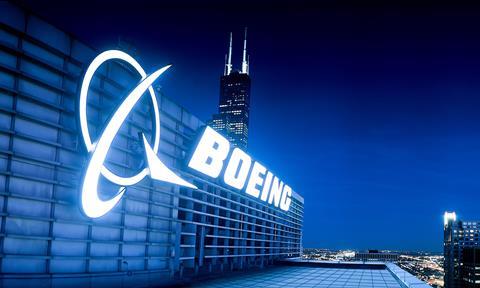 "We're excited to launch this transformative and first-of-its-kind business innovation with AEI that will expand the horizon for HorizonX and double down on our commitment to early stage technology innovation," says Marc Allen, chief strategy officer and senior vice president of Strategy and Corporate Development at Boeing.
"The partnership with AEI and future partners broadens our investor base, enables HorizonX to invest at a rapid pace and gives Boeing access to more outside innovation than ever through this investment collaboration."
No financial terms for the new joint venture were disclosed, but AEI HorizonX will receive fresh funding from Boeing, AEI, and other investors.
AEI HorizonX will be led by Brian Schettler, previously the senior managing director of HorizonX ventures.
"Boeing will continue to be a long-term strategic investor in AEI HorizonX and remain the anchor investor for the current fund and AEI HorizonX's first standalone fund planned for 2022," adds Boeing.
"The current fund will continue to provide follow-on capital to its existing portfolio, as well as making select new investments as the fund continues to mature."
Originally launched in 2017, HorizonX's mission is identifying early stage companies with "transformative aerospace technologies." HorizonX has accumulated a portfolio of 40 start-ups.
AEI bills itself as a private equity firm focused on aerospace, defence, space, power generation, and specialty industries.
"AEI HorizonX will initially consist of HorizonX's existing portfolio combined with new investments in these major themes: mobility, space and connectivity, industrial tech, and enterprise digital solutions, with a broader emphasis on sustainability," says AEI.
"Across these themes, investments that drive sustainability and reduce the carbon footprint of aerospace and adjacent industries will be a point of emphasis."