An Indian joint venture between Boeing and India's Tata Advanced System (TASL) has shipped the first vertical fin for the Boeing 737 Max programme.
The fin was shipped from the Tata Boeing Aerospace (TBAL) facility in Hyderabad, say Boeing and Tata in a joint statement.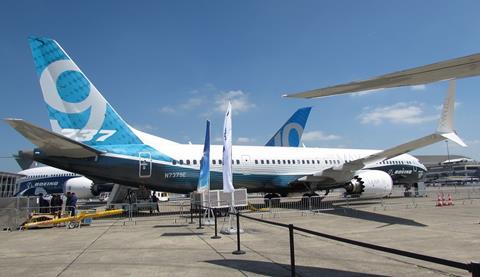 The vertical fin capability was originally established at TBAL in 2021.
"Successful shipment of the first vertical fin structure for the Boeing 737 aircraft is a result of the hard work and seamless collaboration by the teams at TBAL," says TASL chief executive Sukaran Singh.
"This positions TBAL and India as an important manufacturing base in overall Boeing operations. We stay committed towards progression of indigenous aerospace manufacturing with a strong focus on quality and timely delivery,"
The TBAL joint venture facility employs over 900 engineers and also produces aerostructures – including the fuselage – for the AH-64 Apache attack helicopter.
India is a key market for the 737 Max. On 14 February Air India signed letters of intent for 220 Boeing jets, comprising 190 737 Max, 20 787s, and 10 777Xs.
Akasa Air and SpiceJet also operate 737 Max jets.