Boeing has temporarily closed its Kyiv office and suspended operations at its Moscow Training Campus following Russia's invasion of Ukraine.
"In light of the evolving situation, we have temporarily closed our office in Kyiv and paused operations at our Moscow Training Campus," says the US airframer.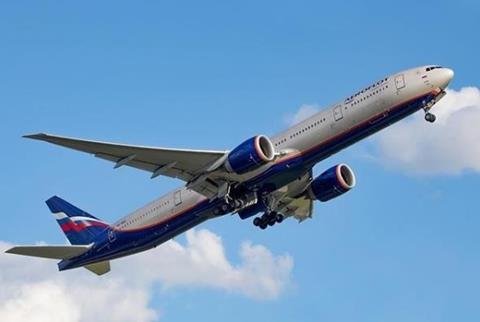 "We are focused on supporting our employees, customers and suppliers in the region, while adhering to all US and global laws and regulations."
According to the Moscow Campus's website, it has simulators for the 737NG, 737 Max, and 777-300ER.
On 25 February, the European Commission said it would "ban the sale of all aircraft" and related equipment, such as spare parts, to Russian carriers.
So far, the US State Department has yet to follow up with a similar measure against Russia for aircraft and spares produced in the USA.
Cirium fleets data suggests there are 585 Airbus and Boeing commercial airlines in service with Russian carriers. Of these, 293 were produced by Boeing, and 292 by Airbus.
Overall, there are 898 fixed wing aircraft in commercial service in Russia. Other foreign manufacturers with in-service aircraft in Russia are ATR, Bombardier, De Havilland Canada, Embraer, and Viking Air.