Boeing has announced that it will open a new research centre in the Japanese industrial city of Nagoya.
The new Boeing Research & Technology (BR&T) centre will focus on researching aviation technologies that will have no impact on the environment, says Boeing.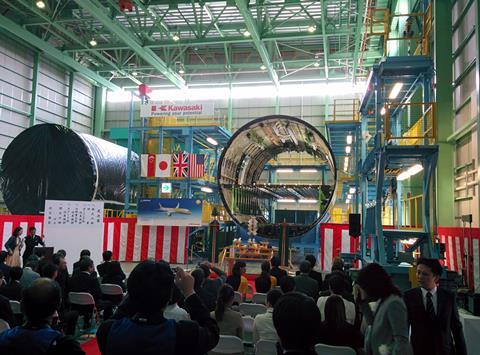 The announcement follows a cooperation agreement between Boeing and Japan's Ministry of Economy, Trade and Industry (METI).
Originally signed in 2019 with a focus on sustainability, the cooperation agreement has been recently expanded to cover hybrid-electric propulsion, batteries, and the manufacturing of composites for the future of urban mobility.
"We are excited to open our latest global research and technology centre here in Japan," says Greg Hyslop, Boeing chief engineer and executive vice president of Engineering, Test & Technology.
"Working with terrific partners like METI, the new centre will expand upon Boeing-wide initiatives in sustainable fuels and electrification, and explore the intersection of digitisation, automation and high-performance aerospace composites for greater sustainability in our future products and production systems."
Nagoya is heavily involved in the aerospace sector, and many Boeing suppliers are based there. The BR&T – Japan Research Center adds to the company's other regional R&D centres that are in Australia, China, and South Korea.
Boeing adds that it is committed to sustainable aviation fuel (SAF), and has joined Act for the Sky, a grouping of 16 companies focused on expanding the use of SAF in Japan.