China has reportedly refused to supply Russia with aircraft parts, amid a growing list of sanctions — mostly from Western countries — imposed over the invasion of neighbouring Ukraine.
Reports from Russian news outlets, including agency Interfax, quotes aviation regulator official Valery Kudinov as saying attempts to obtain parts through China have been unsuccessful.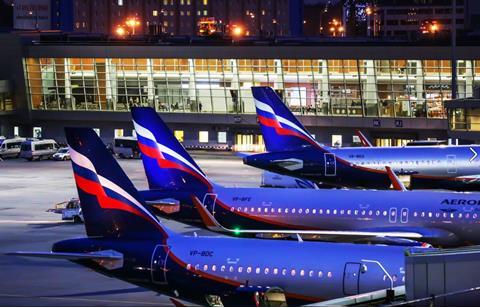 No reason was provided, and China has not publicly commented on the matter.
Kudinov adds that Russia will seek out aircraft parts from countries such as Turkey and India.
Airbus and Boeing have already suspended the supply of aircraft components to Russia, as part of sanctions over the invasion, which began in late-February.
The Russian foreign ministry has previously warned that the safety of passenger aircraft — Russian carriers mostly operate Airbus and Boeing types — was in jeopardy following the sanctions.
The latest development also comes as Russia's transport ministry drafted new legislation outlining conditions for returning leased aircraft to foreign lessors.
The proposed legislation also states payments between lessors and lessees will be carried out in Russian currency – the rouble, which has sunk in value against the US dollar since mid-February – in a manner set out by the Central Bank of Russia.