Cratering civil aerospace demand has forced Leonardo to abandon a target to achieve break-even for its aerostructures operation this year.
Presenting the company's full-year results for 2020 on 10 March, chief executive Alessandro Profumo said that the coronavirus pandemic had derailed its previous turnaround plan for the division.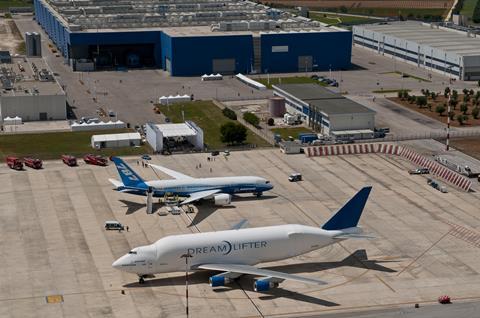 "We need to be realistic and recognise that due to Covid-19 our original restructuring plan working towards break-even even this year is not achievable."
EBITA losses in the aerostructures operation widened in 2020 to €86 million ($102 million) from €11 million the previous year; return on sales stood at -10.5%, down from -1% in 2019.
Operating losses are likely to worsen in 2021, says chief financial officer Alessandra Genco, as 2020's total included a full quarter of full-rate production prior to the pandemic hitting, plus a one-off settlement related to the cancellation of the Airbus A380 programme.
The unit has been particularly exposed to production cuts for the ATR twin-turboprop programme and the Boeing 787, and, to a lesser extent, Airbus narrowbodies.
Leonardo builds fuselages for ATR at a plant near Naples in southern Italy, while it supplies 787 fuselage barrels and horizontal stabilisers respectively from sites in Grottaglie and Foggia in the country's 'heel'.
Boeing is sharply reducing output of the 787 from a high of 14 per month in 2019 to five per month this year.
While Leonardo hopes that the Dreamliner production rate may climb again in 2022, it is in the interim analysing with Boeing the impact of the cuts on its Grottaglie plant "considering the costs we have in the site which is only devoted to the 787", says general manager Lucio Valerio Cioffi.
But because of its position as single-source supplier of the 787's horizontal stabiliser, more drastic action is unavailable, says Profumo.
"It is impossible to consider some of the options," he says. "When you are sole source on the 787 you are sole source: without us the 787 does not exist."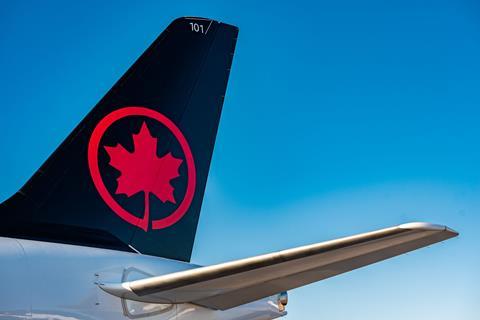 In Leonardo's view the "market for commercial aviation will not recover quickly", says Cioffi, an outlook which has pushed it to further restructuring of the aerostructures business.
Headcount will be cut by around 1,000 positions – 500 through early retirement and the balance through transfers and redeployment to other business units – and factories rationalised, says Cioffi.
In addition, production plants will aso be diversified, for example building composite wings for the future multi-national EuroDrone military unmanned air vehicle at Grottaglie.
However, Cioffi notes that move will not solve the under-utilisation of the site in the short term: "We are planning to do this even if the timing of the [EuroDrone] programme and series production will not be in our plant in the next two years," he says.
Meanwhile, a revised agreement with Airbus on the production of vertical and horizontal stabilisers for the A220 should provide a profitability boost from the second half of 2023, says Cioffi.
That agreement has been finalised and is just waiting for the signature of both parties, says Profumo.
To support efficiency improvements promised by the revised contract Leonardo has "optimised" its Foggia site, says Cioffi.
It represents "our commitment to fix economic and financial performance issues" related to the programme, he says.