European Commission regulators have cleared Parker Hannifin's proposed acquisition of UK aerospace firm Meggitt, conditional on commitments offered by the US firm including the divestment of its wheels and brakes division.
Parker announced plans to acquire Meggitt last August in a £6.3 billion cash deal.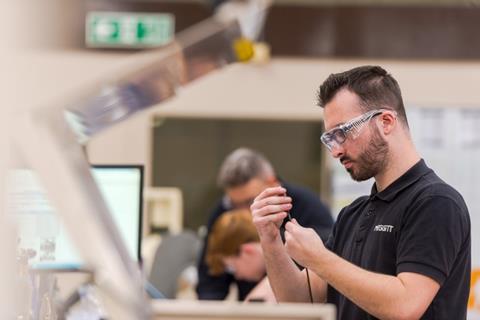 European competition commissioner Margrethe Vestager says: "Parker and Meggitt are leading global suppliers of wheels and brakes for a range of aircraft types, including military helicopters and drones. The remedy package offered by Parker will preserve competition in these markets and ensure that aerospace and defence customers have access to sufficient choice of component suppliers and will continue benefiting from competitive prices."
Parker has committed to divest its entire aircraft wheels and brakes division (including its plant in Ohio), and to provisions aimed at ensuring the division's buyer operates the business viably and independently from the merged entity.
"These commitments fully remove the overlaps in the design, manufacturing and supply of aircraft wheels and brakes between Parker and Meggitt, globally," the Commission says. "The commitments therefore ensure that the current level of competition is maintained in the markets where the Commission identified competition concerns, thus preserving customer choice."
Parker says the EC green light follows unconditional approvals it has already secured from regulatory bodies in Australia, Denmark, Germany, Italy, Singapore, Saudi Arabia and Turkey.
Parker Hannifin chief executive Tom Williams says: "We are pleased to have received these regulatory clearances, as they bring us closer to completion of the acquisition of Meggitt.
"We have started the process of selling our Aircraft Wheel and Brake division, which is a great business with strong foundations for growth, an outstanding team and a clear strategy for future success. We continue to engage with other relevant authorities for the necessary approvals with a view to closing as previously anticipated during Q3 2022."