There is a new challenger in the market for business-class seats – Unum Aircraft Seating – but at the helm is Chris Brady, a familiar face in the airline interiors sector.
Brady is best known as the founder of Acro Aircraft Seating – an economy-class seat manufacturer set up in 2003 which became an approved Airbus supplier. It was eventually sold to Chinese firm Zhejiang Tiancheng Controls in 2017.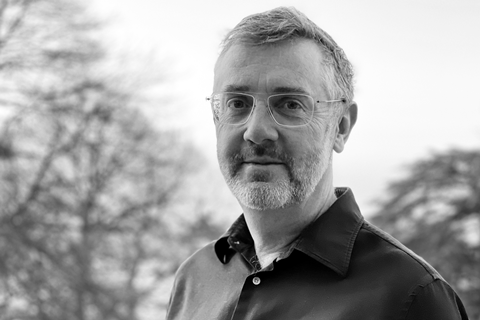 But following the expiry of a non-compete clause in the autumn of 2019, Brady is back with a new venture in Unum, a company that "passionately believes in putting the passenger first", he says.
Unum has two products in the pipeline – the Unum One and Unum OneHD – which, within a given cabin seat density, are wider and longer, with more spacious side furniture, than competitor seats.
Exact detail of the seats is being kept under wraps until later in the first quarter, but Brady promises a lie-flat bed and direct aisle access coupled with a density "that airlines have never seen before".
Alan McInnes, vice-president of business development – and a former Acro executive – adds: "We are going to give the commercial people at airlines something they can be really excited about."
Design work on the seats, which are suitable for wide- and narrowbody applications, has been carried out in conjunction with Acumen and prototype manufacturing is taking place at Unum's development facility in Weybridge, Surrey.
Brady says the seats are around 90% complete, with crash and fire-resistance tests having already taken place.
"We have done sufficient design and testing that we would carry the confidence of an informed customer," he says.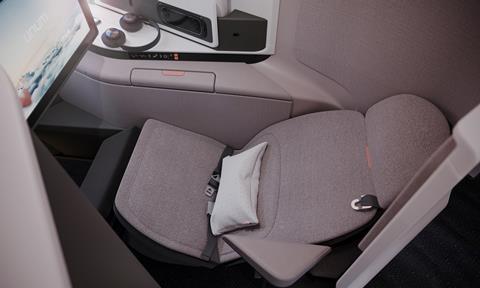 If a customer comes onboard quickly then deliveries could begin within 21 months, Brady says, although he stresses that a "more realistic" expectation is that Unum will begin shipping seats within about three years.
A factory location has yet to be finalised, but Brady hopes to make a selection later this year; it will be sized to produce around 60-70 seats per month.
Despite the Covid-19-driven downturn in commercial aviation, he remains confident that now is the right time to launch the business. "Historically there is a boom in aircraft interiors for four years after a [financial] crash" as airlines are forced to adapt to new market conditions.
"We recognise that airlines need to succeed in business class to rebuild their finances post-Covid-19."
Unum has also worked to build up its processes, management team and supply chain in order to enhance its creditability with potential customers.
But is Brady glad to be back? It seems so: "Personally I'm finding the most rewarding thing is being able to design out all the flaws we had in Acro resulting from its rapid growth.
"At Unum we know what's ahead and we are putting in place the procedures and investment and training; it's just great being able to do things properly."
But the business also "has to be fun", he insists: "We want to produce happy passengers and happy staff."