Four companies are in the running to acquire beleaguered Italian airframer Piaggio Aerospace after meeting a 5 March deadline to submit offers.
Piaggio has since 2018 been in extraordinary administration – an Italian business rescue process – that saw a state-appointed commissioner, Vincenzo Nicastro, overseeing its restructuring and sale.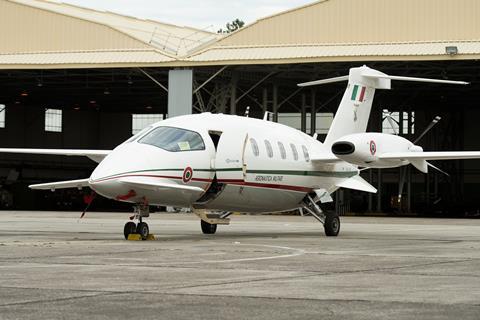 Those four bids will now be assessed by Nicastro and "and a team of experts" before a recommendation is passed to the country's Ministry for Economic Development.
Should the ministry assent, negotiations with the selected bidder will start. These will last around one month and are intended to lead to a binding offer.
"We have received a wide range of proposals," says Nicastro. "Now the most delicate stage begins, which I hope will lead to identifying the best solution in the interest of Piaggio Aerospace, its employees as well as the company's creditors."
Nicastro previously said he had received five expressions of interest in acquiring Piaggio in its entirety.
Piaggio, which makes the P.180 Avanti, and also has an engine parts manufacturing business, has struggled to secure sales for the twin-pusher turboprop in recent years. Since it entered the restructuring process the Italian government has provided a financial lifeline by placing orders worth $980 milion.