Honeywell has launched its Forge analytics platform into the business aviation market, integrating on a single dashboard existing flight planning and cabin management tools available under its GoDirect service with those of third-party suppliers.
The product, which Honeywell expects to have installed on "thousands of tails" by the end of the year, allows operators to monitor the performance of their aircraft in real time. Information includes weather, flight tracking, flight planning, cabin services and scheduling.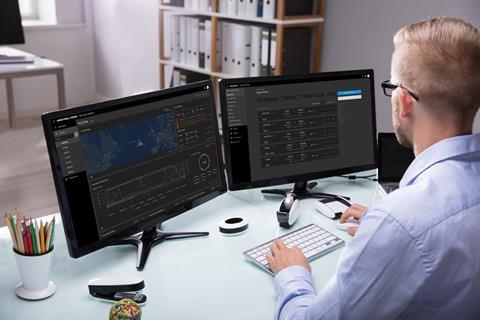 Forge, says the US technology company, "is eliminating the need to log onto multiple tools to get a view of their fleet, fleet health and fleet demand", with the key advantage that customers do not have to buy all their services from Honeywell. "We integrate the best in class providers of scheduling, flight planning and maintenance to make it easier and safer to operate," it says.
Honeywell has been promoting its Forge platform to the airline market for more than a year, with the emphasis on predictive maintenance. More than 30 carriers use the software, including Etihad, Finnair, Kuwait Airways, Japan Airlines, Lufthansa, Nippon Cargo Airlines and Turkish Airlines.