Japan's IHI and local collaborators have created a prototype 250kW electric motor for aircraft use.
The motor is intended for use in a hybrid-electric propulsion system, says IHI. It feels that the motor could be scaled up to 1MW, allowing it to form part of the propulsion system for a 200-seat passenger aircraft.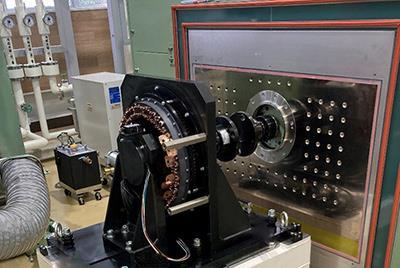 IHI developed the motor in collaboration with a team comprising Japanese universities and companies in the country's Akita Prefecture.
The motor comprises permanent magnets and an iron core. The engine's magnets are arranged to form a "Halbach Array", which IHI says improves efficiency. In a Halbach Array, the magnetic force on one side of the arrangement is far stronger than on the other side.
To reduce weight and improve power output, the rotor – the moving component in an electromagnetic system - has a high-density magnet arrangement, whereby individual magnets have a strong repulsive fore, while the stator – the stationary component in an electromagnetic system – requires a dense arrangement of high-power coils.
"IHI will continue to work on the development of an electric hybrid propulsion system for the electrification of aircraft, aiming for practical use in the 2030s, and will also work on the electrification and optimization of the entire aircraft system," says the company.
In 2020, IHI said it was exploring the electrification of aircraft and biofuels, stating that these are two areas where it can help reduced aviation's CO2 emissions.
The Aero Engine, Space and Defense unit of Japan's IHI has workshare on several major aircraft engine programmes, such as the Pratt & Whitney V2500, PW1100G, and the GE Aviation CF34, GE90, GEnx, and Passport 20.