Japanese conglomerate IHI forecasts a major hit to profitability and revenue from the issues affecting the Pratt & Whitney PW1100G engine.
The company, which has a 15% share of the troubled engine programme, says it expects "an average of 350 aircraft on the ground during the period from 2024 to 2026," citing an increased number of shop visits for several years.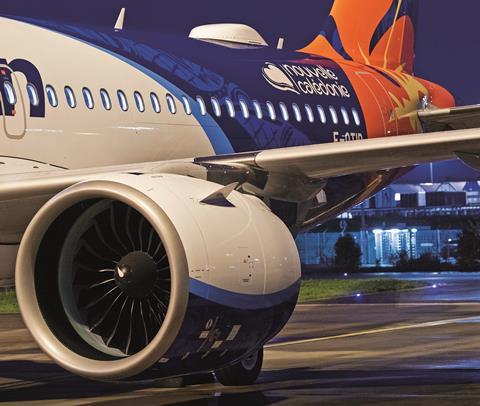 This makes it liable for costs related to compensation and additional maintenance.
Given the extent of the PW110G issue, IHI is cutting its revenue forecast for the financial year ending 31 March 2024 to Y1.3 trillion ($8.6 billion), from the Y1.45 trillion forecasted previously. Instead of a Y90 billion operating profit, it now expects an operating loss of Y80 billion.
It also forecasts a net loss of Y90 billion, compared with a previously forecast net profit of Y50 billion.
Issues with the PW1100G on in-service A320neo family aircraft have infuriated airline chief executives, some of whom have called for new-build engines to go to existing, and not new, customers.
The impact on IHI's overall results is particularly dramatic given that the company's aero engine, space and defence unit accounts for roughly 20% of overall revenue – IHI is also involved in industrial systems, infrastructure, and energy.
On 11 September RTX, the parent of P&W, revealed more fully the impact of defective high-pressure turbine and compressor disks in PW1100Gs – one of two engine options offered by Airbus for A320neo-family jets.
IHI, for its part, produces several key parts of the engine, including the high pressure system rotor.
Due to newly implemented inspection and maintenance requirements, RTX said that it expects"an average of 350" GTF-powered A320neo-family jets will be grounded "from 2024 through 2026, with a peak of 600 to 650 aircraft-on-ground in the first half of 2024".