Several Israeli companies are next year to take part in a defence show in the United Arab Emirates for the first time, in the latest sign of a fast growing rapprochement between the two states.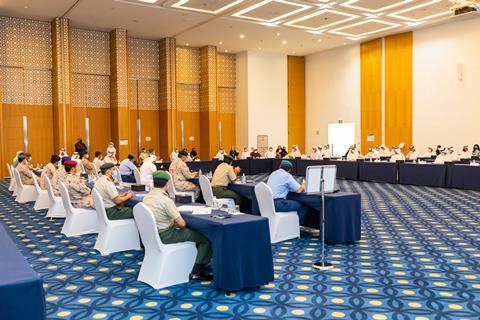 Elbit, Israel Aerospace Industries and Rafael will be among the firms exhibiting at IDEX and its naval sister event NAVDEX in Abu Dhabi on 21-25 February. Also taking part are Israel Shipyards and Israel Weapon Industries.
It comes after the two countries, as well as Bahrain, agreed to normalise diplomatic relations as part of the Abraham Accords, signed in Washington DC in September. The move has led to the opening up of several air routes between Tel Aviv and airports in the Gulf countries.
Israel is one of five new countries taking part in the biennial events, alongside Azerbaijan, Luxembourg, Macedonia and Portugal, say the organisers.
Israel's involvement makes likely the debut of Israeli companies at the Dubai air show, due to be held in November 2021.
IDEX and NAVDEX, and the accompanying International Defence Conference, are going ahead despite the cancellation of a number of industry shows scheduled for 2021, including business aviation convention MEBAA, which was also due to take place in February, in Dubai.
Organisers say the participation of 1,300 defence companies "demonstrates Abu Dhabi's international position and its ability to attract a wide range of nations… in spite of the ongoing conditions imposed by the Covid-19 pandemic".