Japan Airlines has signed a cooperation agreement with the Japanese city of Yabu to launch unmanned aerial vehicle (UAV) test flights to transport medical supplies.
JAL is hoping to conduct the maiden sortie this spring. The expected route will span about 25km, from a hospital to a clinic and over a river.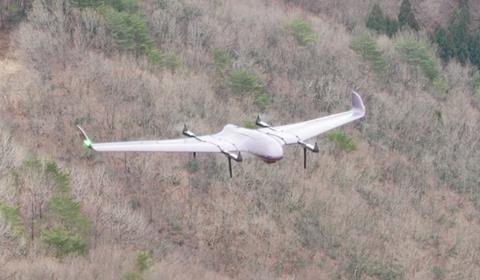 Since last year, JAL has been in discussions with UAV firm Terra Drone to perform demonstrations of fixed-wing drones
As part of the agreement, JAL will provide operational knowledge, while the city officials will be responsible for coordinating with the local community for the demonstration. Terra Drone contribute its technical expertise for the operation of its drones.
The city of Yabu is currently tapping on drones for agricultural purposes, and is looking to expand their usage to other purposes.
"Through these demonstrations, Yabu City will work on the deregulation of UAV technology, aiming to assist unpopulated regional areas in Japan," the JAL media release states.