The Aero Engine, Space and Defense unit of Japan's IHI saw a strong revenue rebound in the third quarter of its 2022 financial year to 31 December.
During the third quarter, the unit generated revenues of Y256 billion ($2 billion), up 50% from a year earlier, according to a company results presentation.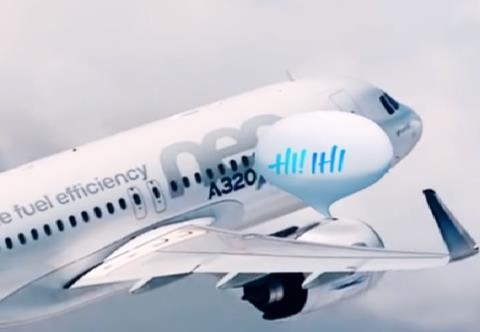 IHI has also upped its full-year aerospace revenue forecast to Y360 billion, up from its forecast of Y350 billion in November 2022.
The unit swung to a third quarter operating profit of Y38 billion, compared with an operating loss of Y5.5 billion a year earlier.
The company attributes the improvement to increased sales of components and spare parts for aero engines, as well as the weak Japanese Yen.
In addition, IHI is benefiting from the industry's broader recovery from the coronavirus pandemic.
IHI has workshare on several major aircraft engine programmes, such as the Pratt & Whitney V2500, PW1100G, and the GE Aviation CF34, GE90, GEnx, and Passport 20.
The company also discussed progress with a new catalyst it has developed to synthesise sustainable aviation fuel (SAF), cooperating with Singapore's Institute of Sustainability for Chemicals, Energy and Environment.
Moreover, IHI is participating in Japan's Next Generation Fighter programme, as the company tapped to develop the fighter's engines.
As the aircraft will be developed with Italy and the United Kingdom, IHI will be a part of the joint international development effort.
IHI's other units are involved in resources, infrastructure, and industrial systems. In the third quarter, the Aero Engine, Space and Defense unit accounted for 27% of total revenues.