US firm Leidos has announced the acquisition of Cobham's Special Mission business in Australia.
The Cobham Aviation Services Australia Special Mission unit conducts border surveillance duties using modified Bombardier Challenger 604 business jets and De Havilland Canada Dash 8-200s turborprops.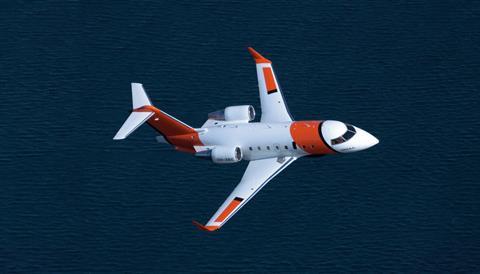 "Cobham's Special Mission team conducts essential operations that protect Australia's borders, support law enforcement and environmental protection and save lives," says Leidos chairman and chief executive Roger Krone.
"The integration of Special Mission into Leidos Australia will expand the scope of our global airborne [intelligence surveillance and reconnaissance] capabilities, diversify revenues, and open up new growth avenues."
According to Leidos, Cobham operates 14 aircraft on Canberra's behalf. The work involves patrolling Australia's 8.2 million sqkm (3.2 million mile) Exclusive Economic Zone, providing fixed-wing search and rescue capability on behalf of the Maritime Safety Authority, and training 30 specialised aircrew annually.
It did not provide a value for the deal, or when it expects it to be concluded.
The news is the second significant announcement about Cobham Aviation Services Australia divesting aviation assets in recent weeks. On 15 July, Regional Express announced that it will take over National Jet Express (NJE), Cobham's regional services arm.
National Jet Express operates eight Dash 8-400 turboprops and six Embraer 190 regional jets to conduct fly-in, fly-out operations in support of Australia's resources sector. Rex says that Australian regulators had given preliminary approval for the deal.
Separately, on 27 July, Raytheon Intelligence & Space announced that it would upgrade Cobham's Special Mission Dash 8-200 surveillance aircraft with its SeaVue multi-role radar.
"Long-range detection of small targets from higher altitudes increases surveillance coverage and improves Australia's capability to detect and counter Civil Maritime Security threats," says Denis Donohue, president of Surveillance and Networks Systems for Raytheon Intelligence & Space.
The SeaVue upgrade work will take place at RI&S's McKinney, Texas location.