Five potential buyers for Piaggio Aerospace have been given permission to conduct due diligence on the Italian manufacturer as the latest sale process gathers momentum.
Commissioner Vincenzo Nicastro – who has been running the company since 2018 – says that although 11 companies expressed an initial interest in the airframer, only five have been granted access to its data room.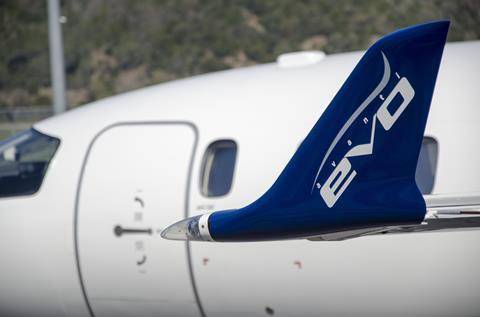 Would-be buyers have until 28 April to conclude the process, triggering a 30-day period during which offers need to be submitted.
Nicastro has previously indicated that he hoped a new owner for Piaggio could be selected by mid-year but any successful bidder will still need Italian government approval to secure the acquisition.
Nicastro says the sale process is designed to identify a new owner for the company "able not only to recognise its fair value but also to propose a long-term strategy, safeguarding both skills and employment."
The sale process was restarted in mid-January after exclusive negotiations with a European investor consortium failed to deliver a compliant offer.
Villanova d'Albenga-based Piaggio has been in extraordinary administration since December 2018 after its previous owner, Abu Dhabi sovereign wealth fund Mubadala, pulled out.