Piaggio Aerospace has restarted talks with potential buyers after a previous exclusive bidder failed to submit a concrete offer for the Italian airframer.
Confirming the move, Vincenzo Nicastro, extraordinary commissioner for the Villanova D'Albenga company, said the period of exclusivity granted to one investor lapsed on 15 September, but "no formal step was taken on their side".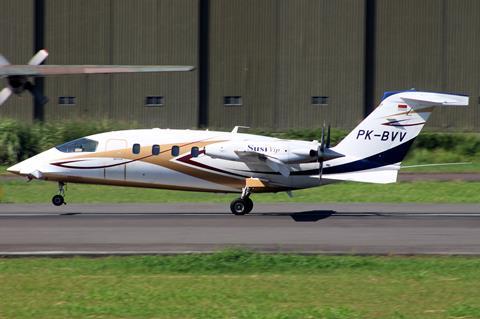 Nicastro says the unidentified bidder – which local media describe as an Italo-Scandinavian concern – attempted to add conditions to the sale which were "not consistent with the tender rules they had formally accepted and were linked to events that were difficult to happen".
As a result, a decision was taken, in consultation with the Italian ministry of economic development, to re-open talks with other interested parties. Prior to the selection of the preferred bidder, Nicastro was negotiating with four different buyers.
"We shall fix tight deadlines for both the due diligence phase and the submission of binding offers," Nicastro says, noting that thanks to previous work on the sale he "is not starting from scratch".
He says Piaggio's financial performance in 2021 will be one of its strongest in recent years, with turnover of around €150 million ($170 million). It is unclear if the manufacturer will also be profitable this year, however.
Backlog stands at €500 million, helped by recent commitments from the Italian military for new P180 Avanti twin-turboprops and Nicastro says the "the company is now safe from any possible issue regarding cash[flow]".
Additional orders worth a further €180 million are being finalised and will soon be announced, he says.
Piaggio has been in extraordinary administration – an Italian business recovery process – since 2018, with Nicastro overseeing its restructuring and sale.
Aside from manufacturing the distrinctive P180, Piaggio also supplies parts to several companies including Safran Helicopter Engines.