Australia-based composites manufacturer Quickstep has entered an aftermarket services agreement with Triumph Aviation Services Asia (TASA), covering the Australasia region.
Quickstep says the non-binding memorandum of understanding it inked with Thailand-based TASA aims to "provide airlines and MRO customers greater regional coverage for MRO services".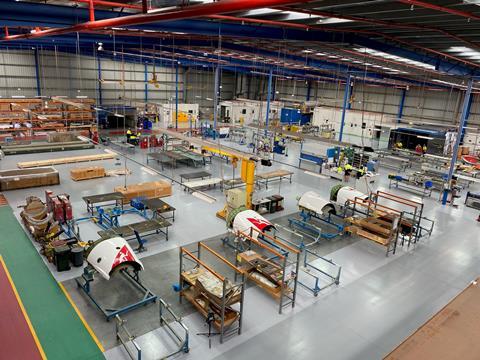 The "broad scope" of the agreement will include MRO services, spares pooling, as well as aerostructures repair development. These functions will be carried out at MRO unit Quickstep Aerospace Services' facility at Tullamarine airport in Melbourne.
"The parties intend that the proposed arrangement will benefit airline customers by providing seamless support while simplifying the airlines' supply chain and improving cost-effectiveness," says Quickstep.
Quickstep Aerospace Services executive general manager Tim Gent says: "Our customers are expected to benefit from the expertise of design and repair that both parties bring to this arrangement. This a great opportunity to deliver key capabilities as post-pandemic recovery in the airline sector gathers pace across Australasia."
The company adds that the partnership will be subject to the negotiation of definitive binding agreements.