More efficient and sustainable aviation fuel (SAF)-friendly Pratt & Whitney engines, hybrid-electric propulsion, and air traffic management systems that optimise aircraft flight paths. These are among the developments that Raytheon Technologies is working on to help aviation become more sustainable, in the near and longer-term future, says its chief technology officer Mark Russell.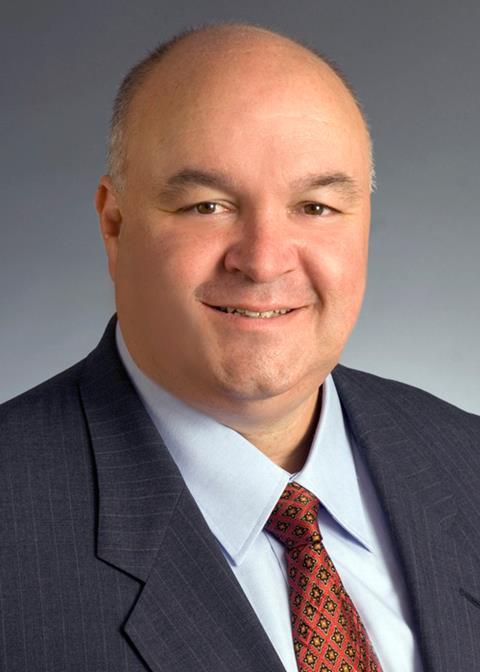 Russell is one of six technology heads taking part in a Farnborough Connect virtual round table on 14 July entitled "Reaching net zero – setting the aerospace sustainability agenda". The others are Eric Dalbies of Safran, Boeing's Naveed Hussain, Sabine Klauke of Airbus, GE Aviation's Chris Lorence, and Paul Stein of Rolls-Royce.
Raytheon Technologies was formed in April 2020 when the legacy Raytheon defence business merged with United Technologies' divisions Collins Aerospace and Pratt & Whitney. Russell, who oversees the new group's engineering operations and investments in research and development, previously led the engineering and technology unit within Raytheon.
While P&W's geared turbofan family led to a 16% improvement in fuel economy and 75% reduction in noise over its predecessor, according to Raytheon, the engine maker is now combining with sister business Collins to develop hybrid-electric propulsion technologies, which will lead to further advances in fuel efficiency.
P&W has also demonstrated that its engines are suitable for 100% SAF, says the group.
"Raytheon Technologies is committed to a sustainable aviation future, and we're pursuing a range of solutions for impact now, as well as decades from now," says Russell.
He maintains that the scale and resource that Raytheon can now deliver will help drive improvements. "One of our strengths is applying the technical breadth and depth of our global engineering team to this effort across the full product life cycle, from researching advanced materials and developing new propulsion architectures, to leveraging artificial intelligence to improve the performance of our products in operation," he says. "Our 61,000 engineers thrive on solving the hard problems."
To view the full programme for FIA Connect register at https://webapp.spotme.com/welcome/farnboroughinternationalairshowconnect