Rolls-Royce has announced several changes to its executive team following the launch in February of a business transformation effort by new chief executive Tufan Erginbilgic.
The engine manufacturer has been "underperforming for an extended period", Erginbilgic said during a full-year earnings briefing on 23 February, as he outlined his ambition "to deliver sustainable earnings growth and cash generation".
Among the changes to the leadership team, Helen McCabe will later this year become chief financial officer, replacing Panos Kakoullis, who will continue with the company until at least 31 August, Rolls-Royce says.
McCabe is currently senior vice-president of finance for the Customer & Products division of BP, and brings more than 25 years of experience in senior finance and performance management roles, according to Rolls-Royce.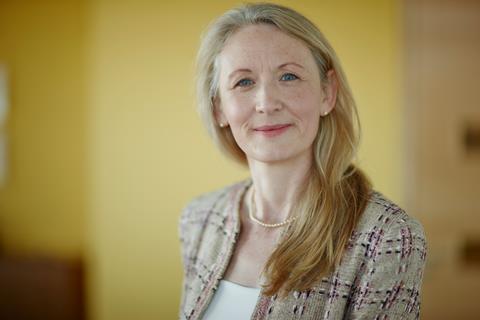 Elsewhere in the business, Rob Watson has been appointed as president of the Civil Aerospace division with immediate effect, moving across from his role as president of Rolls-Royce Electrical.
Watson replaces Chris Cholerton, who was previously announced as group president. In that role, Cholerton will have executive responsibility for the business's nuclear operations and will oversee group-wide operational functions, including health and safety.
No replacement president for Rolls-Royce Electrical has been announced.
Finally, Adam Riddle has been appointed as president of the Defence division, and as chairman and chief executive of Rolls-Royce North America, with immediate effect.
Riddle most recently led the global services operations within the Defence division.
Technology firm Leidos announced at the end of February that Thomas Bell – the previous president of Rolls-Royce's Defence division, and chairman and chief executive of Rolls-Royce North America – had been appointed as its new chief executive.
"The changes announced today include the addition to senior leadership of extensive multinational experience in finance and performance management, and the appointment of presidents with substantial industry experience in both civil aerospace and defence," Rolls-Royce states.