Safran Nacelles has signed two long-term service contracts with Hawaiian Airlines, as well as low-cost carrier Viva Air Columbia.
Both deals, signed at MRO Americas in Dallas, come under Safran's NacelleLife services package. Safran did not disclose the value of the two contracts.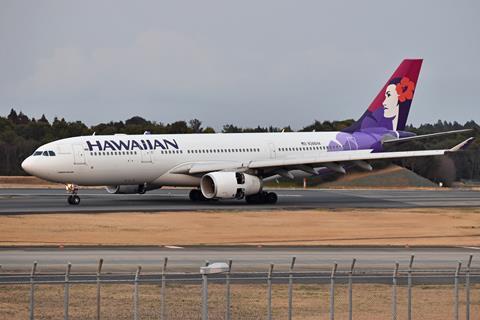 Viva Air Columbia inked a 10-year contract covering nacelle MRO for its fleet of Airbus A320neo aircraft, which are powered by CFM International Leap-1A engines.
Cirium fleets data shows the airline to operate a fleet of 11 A320neos, with another 26 on order.
Under the agreement, Viva Air Columbia will have access to Safran's global stock of spare nacelles, as well as MRO services at repair stations.
With Hawaiian, Safran will provide maintenance support for the thrust reversers on its fleet of 24 A330ceos.
The six-year service contract covers MRO work in the USA or France during scheduled maintenance, or one-time repairs during unscheduled maintenance. Hawaiian will also have access to Safran's pool of thrust reversers.