SIA Engineering has inked a memorandum of understanding with Malaysian MRO facilities firm Impeccable Vintage Properties to explore a potential lease of two hangars at Subang Airport.
The non-binding agreement will see the two parties work on "the next phase of hangar technical assessment", to ensure that the facilities will be able to support aircraft MRO works.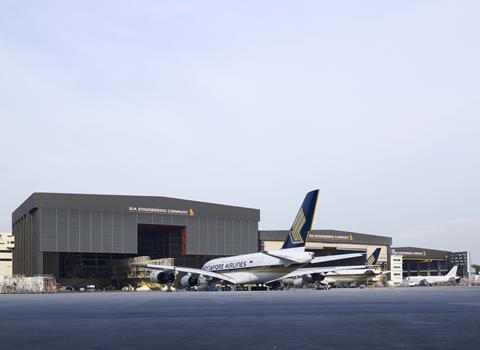 Impeccable Vintage Properties is a subsidiary of Malaysian sovereign wealth fund Khazanah Nasional, and provides facilities for aircraft MRO in Subang.
The two hangars, which have a combined capacity of up to six aircraft, will bolster SIAEC's base maintenance capabilities, the company notes.
The deal is the latest in a series of Malaysia-based investments from SIAEC: it announced early this year that it would be acquiring SR Technics' Malaysian unit. In 2020, the MRO unit of Singapore Airlines took a significant shareholding in POS Aviation Engineering Services.
SIAEC chief Ng Chin Hwee says the company's plans to grow in Malaysia "will complement the capabilities of our Singapore hub".
He adds: "These hangars will strengthen our network of base maintenance facilities in the region, enabling us to cater to the varying needs and capabilities required by our customers."
Impeccable Vintage Properties' general manager Fuad Sharuji says: "The potential lease by SIAEC will be a significant milestone in the growth and progress of the MRO sector in Malaysia, and will serve as an avenue which would benefit the local MRO industry."