SIA Engineering has divested its shareholding in engine overhaul joint venture Asian Surface Technologies, as part of a company-wide portfolio review, and in light of declining work volume.
SIAEC states on 6 October that it has sold its 39.2% shareholding in the company to joint venture partner, StandardAero unit PAS Technologies, at nearly $2.8 million cash.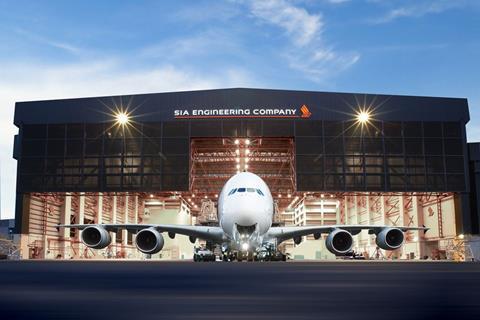 The sale takes PAS's shareholding to 80%, with Pratt & Whitney parent United Technologies owning the remaining 20%.
SIAEC adds that it will recognise an estimated S$2.7 million ($1.99 million) gain on the divestment.
Singapore-based Asian Surface Technologies specialises in repair and overhaul of P&W's PW4000-series turbofans, which power a range of widebodies including Airbus A330s, Boeing 747-400s, 767s, as well as 777s.
SIAEC says the move to divest its stake in Asian Surface Technologies will also allow it to "focus on building next-generation aircraft capabilities".
"The divestment decision was made in light of the declining work volume at [Asian Surface Technologies]", the MRO unit of Singapore Airlines adds.
According to its website, the company also provides plasma-coating services for aerospace as well as oil and gas products worldwide.