SIA Engineering has extended its engine line maintenance and in-field services agreement with Rolls-Royce for another 10 years, and expanded the range of engines covered.
The MRO unit of Singapore Airlines announced on 18 January it will be adding new MRO capabilities for Trent 7000 and XWB engines, which power the Airbus A330neo and A350 family aircraft respectively.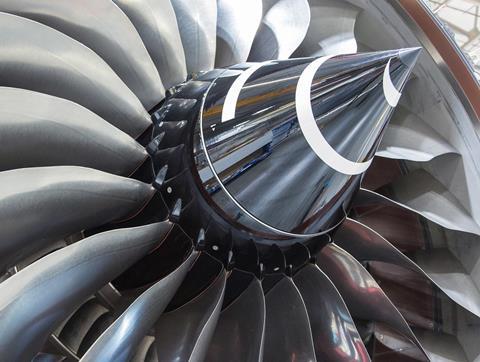 This will be on top of existing maintenance capabilities for Trent 1000, 900, 800, 700, 500 engines, says the company.
As part of the agreement, SIAEC will provide line maintenance and in-field services, as well as on-wing support which cover borescope inspections, engine changes and engine build-up services.
"These new capabilities will strengthen the scope of SIAEC's engine services in support of its original equipment manufacturer (OEM) partners and airline customers," says SIAEC.
MRO services will be undertaken in Singapore by SIAEC's newly-formed engine services division, which was set up to tap into opportunities in the engine MRO sector.
Rolls-Royce civil aerospace services director Dominic Horwood says: "We welcome this agreement with SIAEC, which will enhance our operational efficiency and allow us to provide our customer network with greater on-wing services support at a time when many airlines are seeing their fleets return to more robust levels of activity."
Adds SIAEC chief Ng Chin Hwee: [The new agreement] represents the continued growth of our engine [MRO] under our Engine Services Division, which was set up earlier this year. We will continue our focus on bringing enhanced service value to our OEM partners and airline customers in engine MRO services."