UK flight college Skyborne has become one of the largest independent pilot training organisations after completing its takeover of the former FlightSafety Academy in Vero Beach, Florida.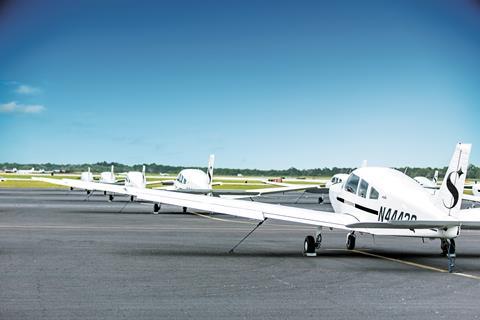 The facility, which was set up by FlightSafety International in 1966 as that company's ab initio school, has capacity for more than 300 students. It has been renamed Skyborne Airline Academy.
The move takes Gloucestershire Airport-based Skyborne into the lucrative US pilot training sector, which chief executive Lee Woodward believes is poised for a strong rebound as domestic air traffic recovers and airlines begin to recruit again.
Woodward expects around two fifths of the academy's students to come from the US market, with cadets for Indian airline IndiGo, with whom the school has a contract, making up another two fifths. The remainder will be UK-based cadets, who will do the fair-weather flying element of their course in the USA, and the remainder in Gloucestershire.
He says Vero Beach has an "incredible heritage", with 27,000 pilots having trained there, and only changing hands once in 55 years, when investor Warren Buffett acquired FlightSafety International in the mid-1990s.
The campus includes more than 200 bedrooms, bookshops, and sports facilities including a swimming pool and soccer field. Ninety FlightSafety employees are transferring with the acquisition.
Woodward, a former British Airways pilot who was part of the management team at UK training school CTC until its 2015 takeover by L3Harris, is confident that the time is right to be expanding a pilot training business.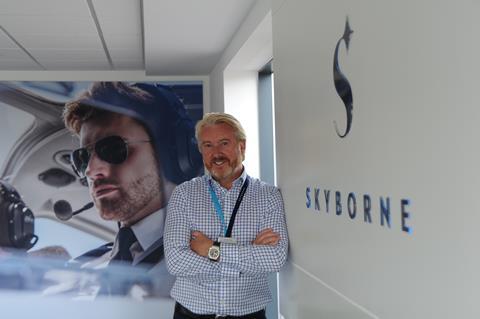 "We are easing out of the pandemic and airline activity is coming back," he says. "The general feeling among the airlines I'm talking to is that this pandemic has been highly damaging, but business will resume. We are trying to position ourselves to be ready."