Danish MRO provider Skyways Technics has completed expansion works of its Malaysia facilities, tripling its repair shop floor area and increasing its component warehouse size.
Skyways, which specialises in regional aircraft MRO, states that the expanded facility in Subang will have additional shops for sheet metal and composite works.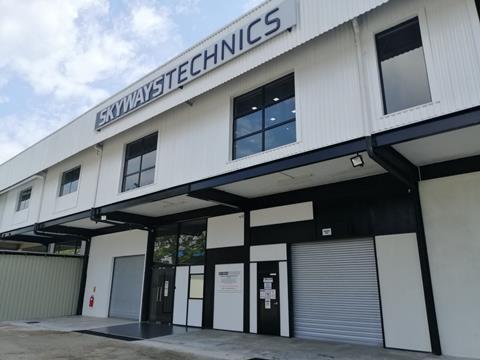 The MRO firm will now be able to perform structural repairs for all ATR interior, fuselage, wing, nacelle, and door items. Other components include radomes, as well as flight control surfaces.
Regional manager at Skyways Technics Asia Amaury Parent says: "This substantial capability addition is a natural step after the successful launch of our MRO operations in Malaysia two years ago – a launch that was greatly welcomed by operators, MROs, and lessors throughout the Asia-Pacific region".
The company has had a presence in Subang since 2014, from which it supplies spare parts, component repair and aircraft-on-ground support for regional aircraft in the Asia-Pacific region.
In 2017, it was reported that Skyways signed a tentative agreement with Malaysia Airports to expand its maintenance presence at Subang.
"Skyways Technics is focused on the continued strong development and increase in workshop [and aircraft type] capabilities… [as well as] civil aviation [authority] approvals from neighbouring countries," the company adds.