ST Engineering's commercial aerospace division nearly doubled its operating profit for the half-year, amid a steady rise in revenues and continued business recovery.
For the six months to 30 June, the unit reported an operating profit of S$175 million ($128 million), compared to 2021's first-half profit of around S$89 million.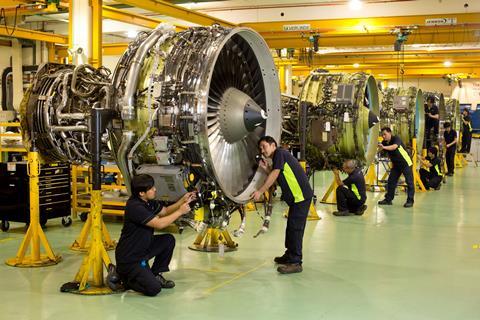 Revenue for the period rose 24% to S$1.4 billion, with ST Engineering attributing the increase to "continued but not yet full business recovery".
On a quarterly basis, revenue rose 25% year on year to hit a pandemic high of S$730 million.
The unit clinched S$1.2 billion in contracts during the three months to 30 June. These include contracts with Safran for engine maintenance, airframe MRO with United Airlines, as well as orders under its freighter conversion programmes.
Singapore-headquartered ST Engineering says demand for its A320 family and A330 passenger-to-freighter conversions have been "strong", with production slots booked through 2025 and 2026, respectively.
It also notes that demand for nacelles has been "healthy", and that MRO recovery has been "gradual but not full".
ST Engineering group president and CEO Vincent Chong says: "Despite a challenging operating environment in the first half of 2022, our businesses continued to demonstrate their underlying strengths and resilience."