Singapore's ST Engineering has disclosed more details about its joint venture specialising in dedicated freighter leasing, following the latter's incorporation.
Named Juniper Aviation Investments, the freighter leasing firm is a 50-50 joint venture between ST Engineering unit ST Engineering Aerospace Resources and Singapore sovereign wealth fund Temasek Holdings.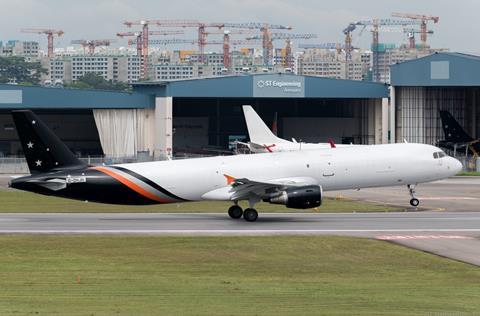 Juniper Aviation Investments will have an initial paid-up capital of $2, adds ST Engineering, which first announced the joint venture in May.
"This [joint venture] is set up to address the growing demand for freighter aircraft as e-commerce and air cargo volumes expand across the globe. It targets to build a portfolio valued at about $600m within five years, investing in passenger aircraft to be converted into highly efficient freighters," ST Engineering states.
Following its incorporation, Juniper Aviation Investments will also set up a subsidiary to hold special purpose companies for the purpose of freighter owning and leasing.
ST Engineering is already a partner with Airbus in German-based EFW which carries out such conversion work, and is extending its modification capabilities to sites in Asia and North America.
The company had on several occasions identified the freighter market as an area of opportunity, noting the "strong market demand" for dedicated freighters.