ST Engineering will subsume its commercial aerospace business into a larger Commercial cluster, as part of a company-wide reorganisation.
The changes, which kick in on 1 January next year, will also see its defence aerospace business moved to a separate Defence and Public Security cluster.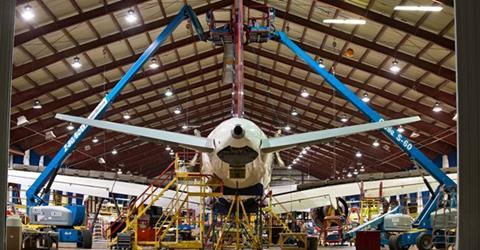 ST Engineering says that the new Commercial cluster will drive the group's international growth in three areas: commercial aerospace, satellite communications, as well as urban solutions.
The cluster will be helmed by former aerospace head Lim Serh Ghee, who in October was promoted to chief operating officer. With the reorganisation, Lim will also take on the chief commercial officer role.
ST Engineering's current head of aerospace Jeffrey Lam will be redesignated head of commercial aerospace. The commercial aerospace team will drive long-term global growth in three key areas: MRO, aerostructures and systems, as well as aviation asset management.
The new organisational change replaces the existing sector-based structure, comprising aerospace, electronics, land systems and marine.
The change in structure will be reflected in its financial results for the first half-year to June 2021, with financial reporting to be based on the new operating segments, states ST Engineering.
Separately, ST Engineering's aerospace unit disclosed that it secured S$600 million ($447 million) worth of new contracts for the quarter ended 30 September. These include works for nacelle and floor panel manufacturing.
On a nine-month basis, the total value of the unit's contracts stands at around S$2 billion.
ST Engineering has highlighted domestic travel recovery, as well as a relatively robust freight market, as two areas of opportunity for the MRO business.
On domestic travel, ST Engineering says a quicker recovery compared to international travel "augurs well for our narrowbody MRO work". It also notes an increase in MRO workload from its cargo carrier customers.
The unit will also pursue freighter conversion opportunities, noting that "limited belly load capacity sustains demand for dedicated freighters". ST Engineering in October delivered the world's first Airbus A321P2F converted freighter to Qantas, and announced plans to ramp up A321P2F conversions.
Story has been updated to remove information about the status of ST Engineering's Smart MRO business.