Supersonic business jet company Aerion will manufacture its in-development AS2 transport aircraft at a new facility in the Florida city of Melbourne, in the heart of the state's aerospace cluster.
The company, currently based in Reno, intends this year to begin constructing in Melbourne a "global headquarters and integrated campus for research, design, build and maintenance" of the AS2, Florida governor Ron DeSantis' office says on 24 April.
Aerion's media representative confirms the plan.
The $300 million project will create a facility called "Aerion Park" in a region of Florida known as the "Space Coast", says the governor.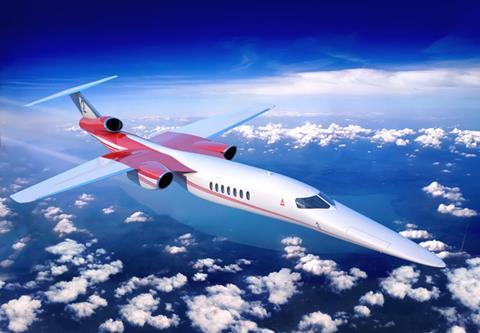 The company intends to begin manufacturing AS2 there in 2023, and the site will employ 675 people by 2026.
"Having evaluated a number of potential locations for our new home, we are excited to partner with Florida and the Melbourne community to create a sustainable supersonic future," says Aerion chief executive Tom Vice.
The governor's office says, "The announcement of Aerion Supersonic's integrated campus and long-term investment in Melbourne is a major win for a community looking to emerge from the economic consequences of the COVID-19 crisis".
Aerion has said it hopes to complete first flight of the 12-passenger AS2 in 2024.
Powered by GE Aviation Affinity supersonic engines, AS2 will cruise at Mach 1.4, making it capable of flying between New York and Cape Town in 9h 56min, which is 3h 39min less than "standard flights", the company has said.