A consortium in northern Sweden has been awarded SKr9.5 million ($1.1 million) by the Energimyndigheten, the country's energy agency, to study the practicalities of introducing zero-emission aircraft.
Led by the planning board of Umea – a coastal city in northeast Sweden – the consortium also includes the country's RISE research institute, airports operator Swedavia, and alternative energy champion BioFuel Region.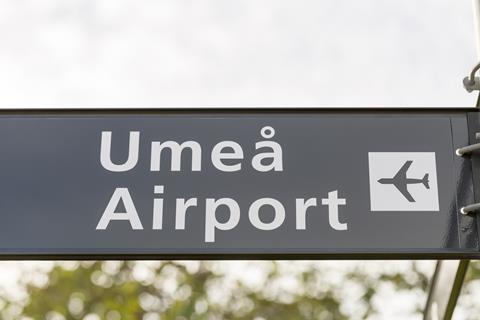 Due to last 18 months, the project will "map the conditions" for green aviation, it says.
While northern Sweden has the raw materials required to produce biofuel, including waste from the forestry industry, the consortium will examine whether it is possible to "stimulate and ensure long-term demand" for such fuels.
In addition, it will produce a regional action plan for fossil-fuel-free aviation based on biofuels, electricity and hydrogen.
As part of the research, the project will produce a case study of an "electric airline" operating between Umea and Ostersund – a city around 220 miles (350km) to the west.
Are Ostersund airport is already the location of an international test centre for electric aircraft run by the Green Flyway project. As a result, the facility has become the first of Swedavia's 10 airports to test and prepare the infrastructure required for the transition to electric aviation.
Swedavia's goal is that all of its airports will be able to handle electric aircraft, with the first route to begin in 2025.
Separately, the energy agency has also granted GKN's Swedish arm SKr15 million for the development of systems for hydrogen-powered aircraft engines, including heat exchangers and fuel pumps.