Thyssenkrupp Aerospace has secured a three-year materials supply contract from Korea Aerospace Industries (KAI).
Under the deal, the German company will supply materials for KAI's military and civilian aircraft programmes, it says.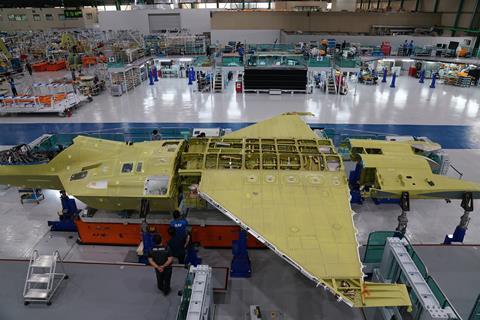 "The long-term agreement at fixed prices will allow us to realize cost savings for our partner and contribute to increased efficiency in the supply chain," says Thyssenkrupp country manager Hyun Soo Jee.
"In addition to price stability, KAI can call up selected materials just-in-time. This helps KAI to reduce the capital tied up in inventory and to concentrate mainly on its core business of machining and assembling."
The company adds that the contract expands on a previous deal and will increase supply volumes.
KAI is involved in a number of aerospace programmes, acting as a supplier to international airframers, and as prime contractor for several Korean programmes, including the developmental KF-X fighter.
Thyssenkrupp Aerospace supplies materials such as aluminium, nickel, steel, and titanium.